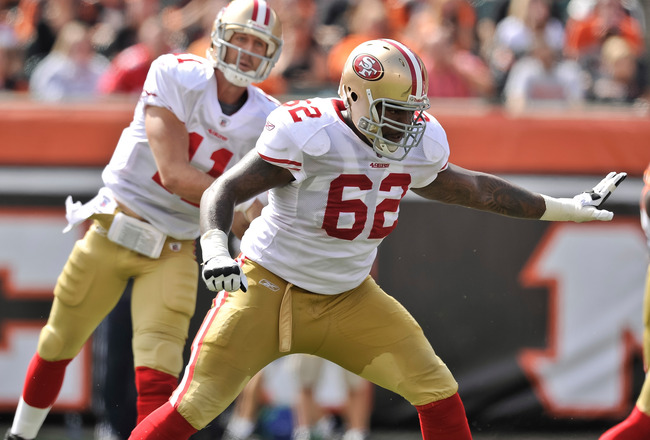 The Chicago Bears have officially announced the signing of former 49ers offensive guard Chilo Rachal to a one year contract. Rachal was a strong run blocker in 2010 but lost his starting job at the end of the 2011 season. According to reports from ProFootballFocus Rachal graded out as one of the worst offensive guards in the league last year.
Contrastly in 2010 PFF had Rachal rated as a secret superstar for the 49ers. One thing is certain Rachal is a reclamation project who could benefit from some tutelage from Mike Tice.
Rachal started 38 of 55 games over the last four seasons with the 49ers. The 6-5, 323-pounder made all 38 starts at RG for San Francisco. He struggled to adjust to the power man blocking approach the 49ers switched to with Jim Harbaugh. The question remains will Rachal return to his former run blocking abilities in the Bears' zone blocking scheme.
Rachal may move to left guard in the Bears' scheme or he may force the move of Chris Spencer to left guard. Either way Rachal will be competing with Lance Louis Spencer and Chris Williams.